Tokani Kids Class – Cajon
Let's discover rhythm and music through our Cajon.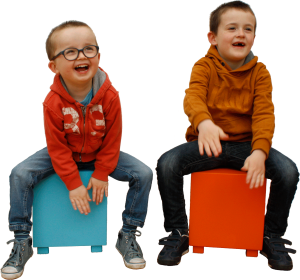 No need to use a chair. Your chair is your percussion instrument, a simple box that sounds like a drum set! We will discover the ancient and fascinating origins of this instrument called Cajon, which means "box" in Spanish.
Each child has a Cajon, a rhythm box, at his disposal that he will use throughout the session. During the workshops, the focus is on musical creation, personal initiative and team work. The purpose of the course is for the child to create his own song, his own rythm and to become the actor and creator of his musical adventures.
School orientated class:
Workshop and drumming lessons for children from kindergarten to 6th primary school .
The most suitable option is a module of 5 sessions of one hour each during 5 weeks, meaning one session per week for each class.
Kindergarten :

Musical awakening through games, songs and stories. The aim of this workshop is to develop awareness to sound, group interaction and creativity in early childhood.

Primary school :

Learning different keystrokes and sounds of the instrument, team playing games, learning the differences from strongest to weaker sounds, fast-slow pace.

Learning how to sing and play at the same time, creating their own song.

Learning different rhythms, from rock&roll to latino, and creating their own rythm.
We can create a school show based on what the children will have learned and created during the workshops.

Entertainment courses and workshops:
Tokani Kids Class also offers workshops during school holidays as well as on-demand workshops.